---
The significant uncertainty in the pre-feasibility phase can challenge everyone.
Identification of Indigenous peoples in the region is not always straightforward. In some cases, governments do not acknowledge all – or any – Indigenous peoples. In other cases, and for a variety of reasons (country never colonized, stigmas), a community may not vocally self-identify as Indigenous. These circumstances do not negate their right to FPIC.
Communities may face a larger-than-normal number of decisions and may request support from the company to finance independent legal, anthropological, or other expert advice. Sometimes the most important resource is time that would be spent in other activities, and companies may be able to assist by e.g., providing childcare or food so that community members are not excluded or burdened by participating in discussions and decision making.
Communities may have pre-existing perceptions or concerns due to historical extractive activities in the region. They may also have questions about how industrial projects are developed and what implications there may be for the community, their natural resources, and way of life.
Companies may not have a lot of answers as they are trying in this phase to understand whether a resource project is feasible from a geological, environmental and social standpoint. They are also learning the local context about local communities' history, culture, and decision making processes.
Companies who exaggerate the benefits, minimize risks, or convey false certainty may lose the confidence of communities if the project falls short on benefits, if unexpected impacts arise, and if risks are not managed.
Companies acting in the "spirit of FPIC" can offer transparency about what the company does and doesn't know and honor agreements to share information as it becomes available, in a way that is easy for the community (who may not have extensive technical knowledge of the sector) to understand. Even with uncertainty, it is important to discuss the big picture of how a project might expand or evolve over its lifetime, what possible impacts on the community and infrastructure might emerge, how such impacts are assessed and addressed, and what closure, decommissioning, and rehabilitation processes entail.
World view is another key issue for compatibility. Indigenous communities are complex, based on their own individual world views, values of ecosystem sustainability, social and cultural complexity, health, and intergenerational equity. These values are the basis for Indigenous economies and may be in fundamental opposition to a project. Understanding this early on can save a company significant investment into a non-viable project.
In the pre-feasibility phase, communities can inform companies of community rights (e.g., hunting rights, existing treaties, etc.), connection and/or collective title to the land, and their traditions or expectations for decision-making. In return, communities can request and expect clear, accessible information from the company, in a culturally appropriate format; the community should also indicate how much time they need to process this information. Critical points to be addressed include understanding the project development processes, as well as what is known, what is still uncertain, what information will be available (and when), and what decisions will be needed from the community (and when). Often this early exploration is conducted by a small company who may plan to sell an asset to a larger operator for development, and communities should ask for clarity about the company's intended role in a potential development.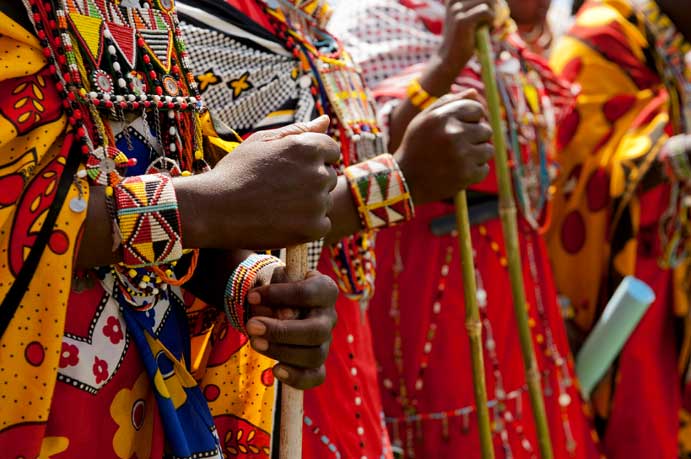 Communities and companies may need to work together to find the best formats, forums, and processes for sharing new information, providing sufficient time and support for community members to learn and consult internally, ask questions about new information, and to reach any conclusions or decisions needed. For instance, the community may appreciate having company representatives available for regular "office hours" to answer questions, or may request updates (written or verbal) to be shared at community council events, etc.
Communities will also want to understand the character and track record of the company – its policies and commitments and how it has upheld them for communities and environments at other sites.
At the same time, it may be helpful for communities to keep in mind that this is a mutual introduction period. Communities can inform companies about local culture and customs, including areas with spiritual value. Communities may find particular value in articulating "community protocols" – community-determined procedures, values, and priorities as a means of instructing companies and others about how decisions are approached and reached by the community.
In this stage, communities can define their tangible and intangible assets (for instance, important eco regions, sacred places, documenting or aggregating historical narratives) and identify initial community priorities. Priorities could include economic or social development objectives, areas for critical protection, or even restoration of cultural heritage (e.g., native language training). Although the feasibility of the project is not yet confirmed, this information can be helpful even if the project does not move forward.
Sometimes communities require assistance to pull this information together and to build their own capacity to process it. Companies may be able to offer resources so that communities can strengthen their community structures, understand companies' structures and processes, and understand project cycles; or to hire independent legal, anthropological, ecological, or other experts to support research and decision making.
It is important for communities to understand that it is quite common for this phase to result in a corporate decision that development is not feasible, so expectations should be realistic about this phase.
In this phase, companies who are committed to FPIC (or who hope to sell a development to a company with an FPIC commitment) should recognize that in addition to beginning to understand the geological feasibility and potential environmental, social, and cultural impacts of the prospective project, they must also seek to understand the local context and begin to secure community confidence by establishing an initial, positive relationship – and ensuring that any agreements are honored in case of sale of the project. Working with anthropologists and others specialists is frequently helpful to identify the peoples who need to be engaged.
Relevant context includes local history, land rights, current and historic land use and ownership, average income and common sources of income, decision-making processes, vulnerable groups and power dynamics. Community perceptions of the industry – including historic extractive activities – should be understood.
Of first order priority is understanding which community or communities may be impacted by a prospective development, and where the rights of Indigenous peoples are involved. Sometimes this is complex, and it may not be immediately apparent which communities may be affected by a prospective project. Governments may not formally recognize Indigenous communities as such, nor the extent of their right to traditional lands. Past conflicts may have displaced community members who are not currently present but who have traditional ties and rights to areas under consideration for development. Some communities may use an area as extended hunting territory or on a seasonal basis. Where there is a lack of documentation, or conflicting claims, historical narrative studies that collaborate with communities to design and conduct the research can clarify rights-holder and stakeholder identities and to provide valuable insight into local customs and values (including environmental and cultural priorities for conservation). Other social and demographic data of the community (e.g., population, households, birth rate) should be gathered and documented.
As rights-holders and stakeholders are identified, companies can initiate engagement to share information and seek permission for temporary land access. An accurate understanding of community decision-making processes is important to ensure the legitimacy of decisions. Additionally, companies should explore culturally appropriate opportunities for inclusive engagement and information sharing. Discussing how community access to/use of lands and other resources (e.g., hunting, farming) may change during exploration and operations is essential.
Companies should be frank about what is and isn't known about the prospective projects. Raising expectations by speculating about potential outcomes of exploration and likely benefits to a community will undermine the community's ability to trust corporate promises. At the same time, a sense of secrecy can signal disrespect and dishonesty. Honest communication at regular intervals to provide updates about what is being learned, what is still in question, and timelines for gathering and sharing additional information can help to establish a baseline of confidence and lay the groundwork for two-way communication. At the same time, these moments can offer companies an opportunity to get to know the community, asking questions to clarify customs or to understand community priorities and values relative to potential development (e.g., no-go zones, or opportunities to add value in later benefit-sharing agreements). Although formal agreements relating to impacts and benefits comes in later stages when these are more fully known, companies can begin to negotiate and implement shorter term agreements corresponding to the exploration stage. Successful negotiations and full implementation of these agreements can build the confidence necessary to underpin the relationship in future, more intensive stages of development and operations.