---
Trust and respect between companies and communities can be tested or strengthened as the planned project turns into reality in the development and operations phase. If all involved honor their commitments and maintain open and responsive communications and engagement, this can be a period of mutual benefit and collaboration. However, if the relationship is neglected or if commitments go unmet, challenges and grievances can begin to fester and introduce conflict into the relationship.
Construction brings a flurry of activity and changes. An influx of people, vehicles, and machinery can be accompanied by increased levels of noise and dust, as well as new demands on housing, markets, and other local systems and infrastructures. Most impacts should have been identified – along with mitigation measures – in the environmental and social impact process of the pre-permitting phase, but concerns or tension may arise if reality differs from set expectations, or if impacts arise which were not anticipated. Unmet or delayed commitments can lead to dissatisfaction and distrust.
Site "lifespans" vary significantly, from a few years to several decades. As the site develops and reaches a rhythm of ongoing operations, the agreed systems and protocols for ongoing engagement, communication, and joint decision-making (e.g., monthly meetings, grievance mechanisms, community development plans) may need to be periodically revisited and adjusted to ensure they suit the evolving needs and realities of all involved.
Project ownership and company staffing often changes in the transitions between exploration, construction, and long-term operations. When this happens, efforts may be needed to effectively transfer agreements, commitments, and communication practices. A failure to transfer commitments creates risk of tension and distrust.
The agreements established in the pre-permitting phase should serve as a roadmap for communication and engagement during the development and operations phase. In this stage, communities and companies should be:
Engaging through a range of methods: regular visits by Community Relations officers; use of a grievance mechanism to collect, resolve, and communicate about challenges or concerns; any established recurring meetings; joint committees to oversee or advise on governance of Community Development funds and projects; etc.
Monitoring and communicating about impacts and their management: how impacts are being monitored and mitigated; any new data or information about cumulative or unanticipated impacts and mitigation options;
Sharing updates on implementation of commitments: what shared benefits (e.g., revenue shares) established in the agreement have accrued; are any ongoing compensation commitments being met? Are there new opportunities (e.g., new job openings, local procurement opportunities) or ideas to be jointly developed?
Discussing updates on any new developments related to the project feasibility or potential lifespan: is there any new information about geology or operations, and what are potential implications; how further information will be communicated and considered.
Periodically assessing the functionality of the relationship: are the processes, protocols, frequency, or triggers for ongoing information sharing and decision making working? Are additional or different roles or functions needed?
In the construction and operations phase, communities' needs partially revolve around their continued ability to engage with and trust the company. This ability is largely contingent on whether the community feels that expectations about impacts flagged during pre-permitting were accurate; whether promised compensation and shared benefit are being delivered; and whether ongoing communication is sufficiently addressing information needs and supporting resolution of any concerns.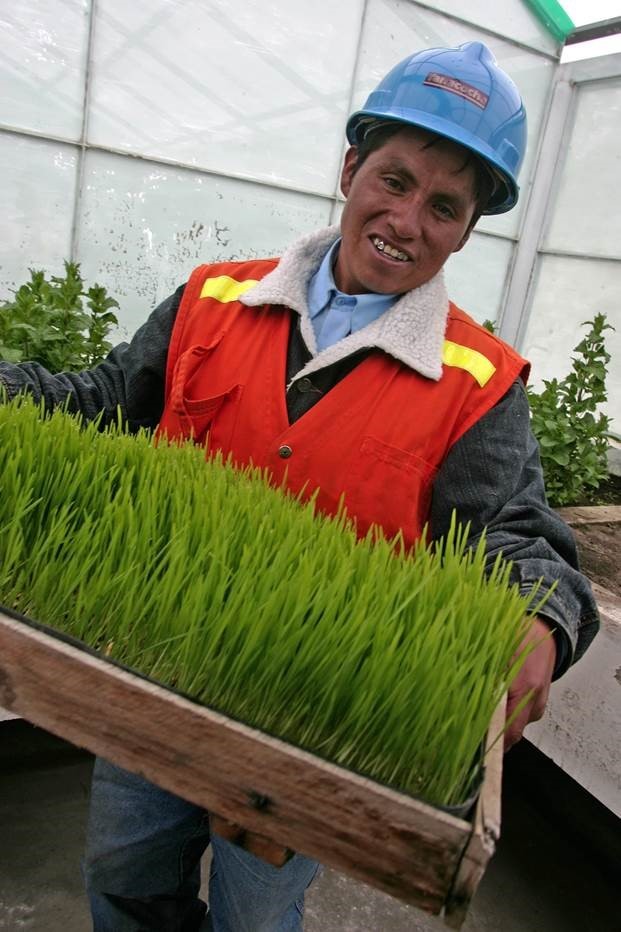 If detailed agreements from the pre-permitting phase exist, these can be a useful tool for monitoring how commitments are being met, and for holding companies or governments accountable when they are not delivering as promised. If such documentation does not exist, communities should request that it be developed. Some companies also keep public "Commitment Registers" to document additional commitments relating to issues arising after formal agreements have been signed; communities can encourage this practice. In some jurisdictions, agreements made with the company in the pre-permitting phase are subsumed into larger agreements under legislative arrangements between the state, community, and company. The community and company should request that the more formal agreements make allowance to retain the intent of the pre-permitting agreements.
In addition to meeting commitments, ongoing engagement and communications is also critical for maintaining trust and "the spirit of FPIC" in the operations phase. Ideally, formal agreements will already have identified several mechanisms and forums for communities to request and receive information and to raise and resolve concerns. If these forums are not sufficiently addressing needs as intended, communities might suggest a new approach that would better meet members' needs.
It is an unfortunate aspect of human nature to often take for granted or under-nurture those relationships which are going well or seem to require little maintenance. Many anecdotes exist about company-community relationships which become "stale" or transactional over time. In these situations, even in the absence of major conflicts, communities sometimes feel that they need to "speak up" in order to maintain a company's attention. To avoid stalled relationships, communities and companies may wish to jointly agree to periodic evaluations in which a trusted third party can speak candidly with community members, and separately with company representatives, to flag any areas of concern, distrust, or misalignment. The aggregate results can then be shared with both parties as a basis for a shared assessment of strengths, gaps, and opportunities. If seen as legitimate by community and company, this kind of independent monitoring can be an invaluable tool for verifying perceptions, airing and resolving concerns and grievances before they escalate significantly, and reaffirming commitments and trust.
Internal Challenges
As impacts are realized and benefits or compensation are distributed, communities can also experience several new internal challenges. Major projects have significant social impacts, which can transform traditional societies and internal social relationships. Developments often attract new people to the area, which can strain existing resources and infrastructure. Long-time community residents may be frustrated by perceptions of inequitable distribution of impacts and benefits (e.g., not everyone can be employed by the company; some may experience more intense impacts than others). This can lead to resentment or even conflict, as well as undue pressures on some community members. For example, local employees sometimes experience pressure to share income with family or friends, or feel that they are expected to be able to unilaterally address individual grievances. Communities may need to adapt to new pressures and risks that require new approaches to internal governance or decision-making. It is important that social and cultural impact assessments in the pre-feasibility stage anticipate and make plans to mitigate or compensate for these impacts – and to monitor changes and impacts throughout the life of the project.
During the construction and operations phase, communities are assessing if expectations match reality and if company and government commitments are being honored. If anticipated impacts were downplayed – or if benefits were overestimated – in the pre-permitting phase, companies should expect that communities will become dissatisfied and distrustful.
Companies should ensure internal sensitivity and awareness of the cultural and social changes generated by the operation, should continue to monitor changes, and adjust – in consultation with the community – processes to manage these impacts in a timely fashion.
Good corporate practices relating to stakeholder engagement and conflict management can be valuable tools to enhance FPIC processes and to maintain consent throughout a project's lifetime. Extensive information and resources are available to support and guide companies in establishing and maintaining grievance mechanisms, commitment registers, public forums, ongoing community engagement, etc.
The absence of visible tension with the community should not be perceived as a rationale for reducing community engagement. It is worth noting that such an absence can also be a signal that mechanisms for information sharing or capturing grievances are perceived as inaccessible or ineffectual. Further, maintaining the spirit of FPIC – and minimizing financial and reputational risks – requires ongoing investments in the health of the relationship and attention to the implementation of agreements. Companies should track their commitments to communities and monitor how they are being implemented. Periodic third party evaluations may help to ground-truth perceptions, elucidate tensions of which the company is unaware, and provide a shared assessment of how agreements have been implemented. At times, it may be helpful to jointly consider adjustments to the agreed protocols for information-sharing and joint decision-making, to reflect changes in community preferences and needs over time.